8701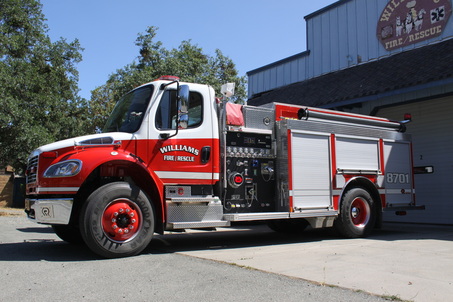 8701 is our primary Type 1 structural engine. This 2008 Rosenbauer engine was purchased in 2008 through a voter approved levy. It is equipped with 1000 gallons of water and a 1250 gpm pump. 8701 serves as the first out unit on all structure fires in the district.

---
8711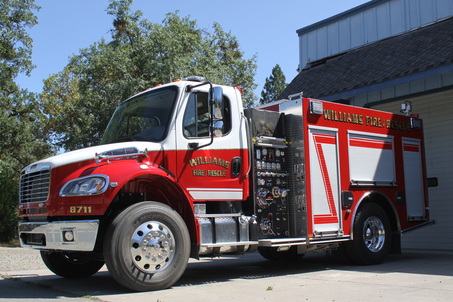 This rescue is the newest in fleet that replaced an old ambulance and reserve engine. It serves as our primary Rescue and Wildland Urban Interface Engine. 8711 was put in service April 1, 2013. Williams Fire Rescue purchased it from Midwest Fire Equipment after approval of a levy. 8711 is a 2013 Freightliner equipped with medical/rescue equipment, extrication tools, 750 gallons of water, and a 750 gpm pump. This is a valuable resource to the department, and we are extremely grateful for the generous support of our community.

---
8741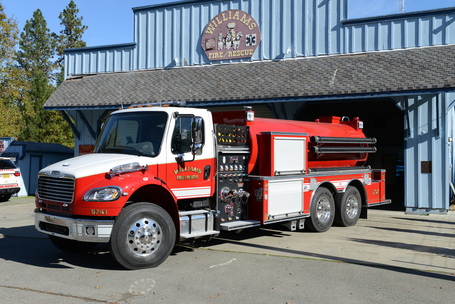 8741 is a water tender purchased in 2011 after the district was awarded a FEMA grant. It is a 2012 Freightliner carrying 3000 gallons of water. It is also equipped with a 750 gpm pump and 2 crosslays giving it initial attack capabilities.

---
8762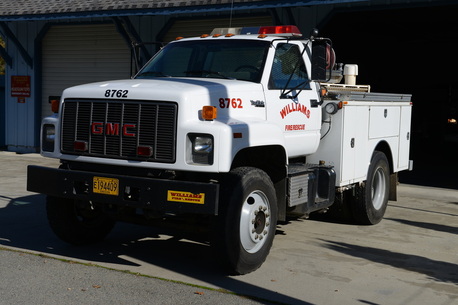 This Type 5 engine is our primary wildland unit. It is a 1995 GMC Top Kick that responds as the first out unit to grass and brush fires. 8762 is equipped with 500 gallons of water and a 250 gpm pump.

---
8770

This vehicle is operated by the Williams Fire Support Group. Its primary function is to respond to various incidents and provide drinking water, food, lighting, and other support services. Support group members are volunteers who provide services other than fire suppression and EMS services. Their role is vital to the fire district and their efforts are greatly appreciated.

---